You and your fishing gear need to meet the beautiful people of Nonouti, witness their wonderful culture and fish this stunning lagoon.
Tie 'n' Fly Outfitters are proud to be working with the communities of some of the remotest atolls in the world on a project sponsored by the United Nations 'least developed communities fund' facilitated by the Kiribati government to provide sustainable employment through ecotourism to enable people to stay on their home islands.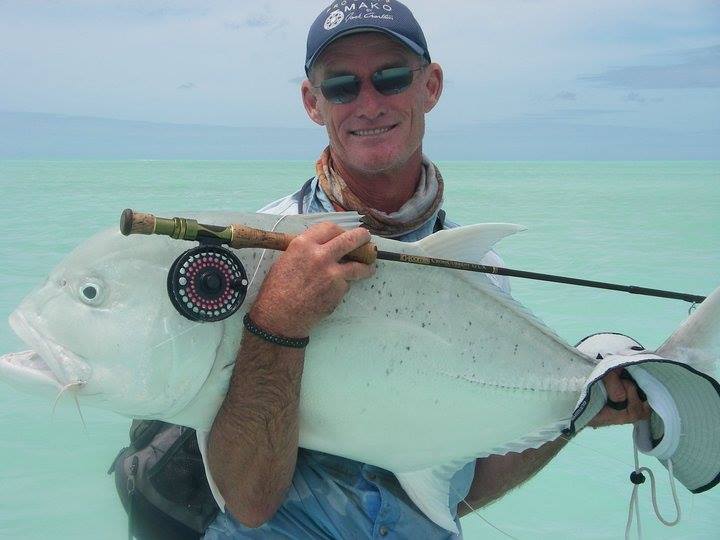 Nonouti is a brand new fishery for the experienced flats angler. 
Bookings are being taken for trips in 2023, please email us at flyshop@tienfly.com or call us on 0754440611.
Fishing:
6 full days fishing
Species include; Bonefish, Giant Trevally, Triggerfish, Bluefin Trevally, Hump Head Parrots and an abundance of reef fish
​Gear recommendations – we provide our anglers with a full gear list and advice including fly selction and fly lines, we can also fully outfit for this trip,  at a discount for anglers coimng on our trips.
Bonefish: 6 to 8 weight Rods with floating lines
Triggerfish: 9 to 10 weight Rods with floating lines
Giant Trevally: 11 to 12 weight Rods with floating lines. Lines should have chunky tapers for turning over large flies and poppers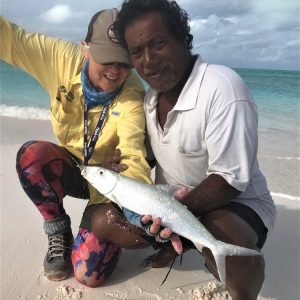 Your Guides
Gavin Platz first explored the flats of Nonouti in 2010 and began selecting islanders to be fishing guides.  Over several exploratory missions, he trained 15 Guides and several Boatmen. On Gavin's suggestion the famous Kiritimati Island Guide Moana Kofte was also asked to carry out a training programme which was completed in 2012.  Additionally, Gavin made a video with Moana to support the guide training. Gavin completed a 10 day review training with the guides in February 2018.
on every trip since Gavin continues to enhance and cement the Nonouti guides training and on a trip in September 2018 the guides had their graduation.
Our head guides Kiriata and Taam were part of the original guide section in 2010.
The Nonouti guide numbers are added to by Taam and Kiriata, who select and young islanders who meet the essential criteria laid down by Gavin and Moana to ensure we have a pool of guides.
Each day our anglers will have their own guide accompanying them on the flats to not only spot fish but to ensure their health and safety.
Accommodation:
1 Night Tarawa – Shared Twin room, (optional Single supplement) (food and drinks not included in Tarawa).
6 nights Nonouti – Option of; a Shared Twin room or single person Traditional Kiakia (purpose built for us with electric point, mosquito nets and bed).
All meals and water whilst fishing included (excludes alcohol, tips gratuities and personal laundry).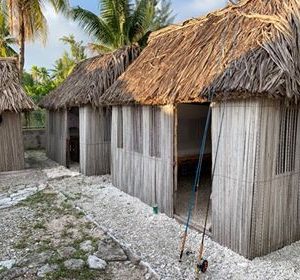 Location:
Nonouti is a brand new fishery for the experienced flats angler.
Dates and price

Shared room  on Tarawa – single kiakia on Nonouti – 6 days guided fishing and cultural experience $3,500
Flights, alcohol, soft drinks, tips and gratuities and personal laundry – (food and drinks in Tarawa are not included in the price), Flights cost circa $1,450 (depending on when you book)
Give us a call on +61 (0) 7 5444 0611  or  send us an email for an info pack.