Gavin Platz guides every year at Hervey Bay to exploit this great fly fishery .
Gavin will customise your fly fishing guide to suit the time of year based on on the pelagic species and your requirements.  Tie 'N' Fly Outfitters will optimise your Hervey Bay Fly Fishing experience, so if you have your sights set on a particular species, talk to us about how we can achieve your goal and choose the right time of year for you.
A full day on the water for 1-3 Anglers  –  $995.00 per day (Minimum 2 days booking)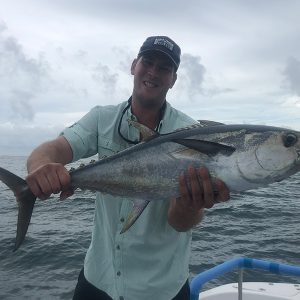 2021 is fully booked however dates for 2022 are available from 31st October until 4th December 2022.